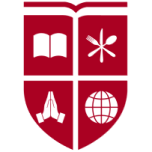 About IHM Chennai
IHM Chennai was established by Ministry of Tourism, Government of India in the year 1963 and boasts of being one of the oldest renowned Institutes in India. Tucked in the cultural city of Chennai, the institute is bedecked with lush green campus and close to the sun- kissed shores, making it an ideal place to learn the art of hospitality.
Positioned as no.14 in the world by CEO World magazine and no.2 in India by GHRDC, IHM Chennai continues to educate, empowers and excel thousands of youth in the field of hospitality , there by contributing to the vision and mission of our Honourable Prime Minister in skilling India.
We offer a variety of programmes to cater to the varied needs of our learners, namely 3 year B.sc degree in Hospitality & Hotel Administration, 2 year M.sc in Hospitality Administration, 11/2 year diploma programme in Food Production & Patisserie, 11/2 year diploma programme in Bakery & Confectionary, 11/2 year Craft course in Food Production.
This Institute has time and again proved to be a galloping gateway to lucrative careers across the globe. We are proud of our alumni for swaying high the flag of IHM Chennai.