Institute of Hotel Management, Chennai
Unleash your potential with us. Explore the melange of world-class holistic education at IHM Chennai.
CHOOSE TO STUDY AT IHM CHENNAI
IHM Chennai was established by Ministry of Tourism, Government of India in the year 1963 and boasts of being one of the oldest renowned Institutes in India.
Tucked in the cultural city of Chennai, the institute is bedecked with lush green campus and close to the sun- kissed shores, making it an ideal place to learn the art of hospitality.
Positioned as no.14 in the world by CEO World magazine and no.2 in India by GHRDC, IHM Chennai continues to educate, empowers and excel thousands of youth in the field of hospitality… Know More
NCHMCT calling on-line application for National Hospitality Teachers Eligibility Test (NHTET-NOVEMBER 2023)
WORLD CLASS FACILITIES
To equip the students and staff with the Industry's advancements, all the Laboratories and class rooms are sophisticated with equipments and provisions that could foster learning in a bigger and a better way.
Smart class rooms for seamless education, Audio visual hall for seminars & presentations, well-stocked Library for additional learning, state-of-the-art laboratories for hands-on practice, makes it a much sought after Institute in the country.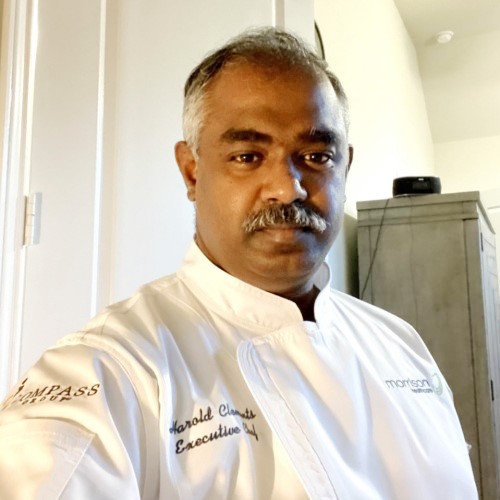 "A good chef has to be a manager, a businessman, and a great cook. To marry all three together is sometimes difficult." Wolfgang Puck. I, Harold Clements, am a proud IHM Graduate of the early '90s. I did enjoy every moment of my college days at Tharamani Culinary School; getting an opportunity to try new food every day was great; what made it even better was when I got selected to do my internship at Taj Coromandel Hotel in Nungambakkam Chennai. The passion I had for the culinary arts was wedded to the Hotel from the first entry; within six months of training, they had already invested in me to work for them, and I got the pleasure to start as one of the chefs in their gourmet restaurant called Patio, we had chefs from various restaurants around the world come and conduct food festivals and got acquainted working alongside them. I wanted to learn everything I could, but what it takes to be a great Chef was a turning point. So, I take this opportunity once again to wish you all the best in being the best future Chefs and getting the best education from the culinary school; it was sure the foundation for me as I have been the Executive chef at Memorial Hemann Hospital Texas USA for the past 14 yrs. And will never forget where I learned this art and was able to practice and lead so many people that work for me now.
"Excellent batch of students. The education level in the Institute is at par with the best institutes in the country. Great administration and management."  Gurgaon